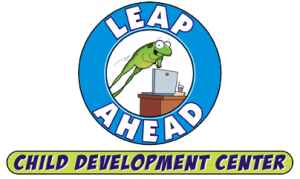 We have two Toddler classrooms for children from one year to thirty months old. This is a critical age for development and learning, and we group the children in each classroom according to their age, so that they will experience appropriate activities and training best suited to their age level. Simple tasks,such as hand washing, learning good manners and feeding one's self at the table, as well as teaching them to clean up after themselves. We follow the guidelines of the Washington Early Achievers program which is regularly monitored by the outside consultants with that program.
The Toddler One room for the early age toddlers, the most simple of learning activities are taught. There are small chairs with side arms, and the children get used to sitting at a low table for snacks and lunch. They are encouraged to self-feed and to clean up afterward.
In the Toddler Two room, a daily curriculum would include a 'circle time', where we use flash cards to teach the recognition of shapes, colors, letters, and numbers. We also sing nursery rhymes and read books to the children. Repetitious learning is the norm as we ready the children for preschool. One main goal is to assist the parents in teaching potty training so that by the time they move up to preschool level, they are fully trained.
In good weather, the children in both Toddler rooms can enjoy the outdoors in the special play yard dedicated to toddlers only. There are tricycles, climbing toys and shaded play area as well.

© Leap Ahead Child Development. All Rights Reserved.