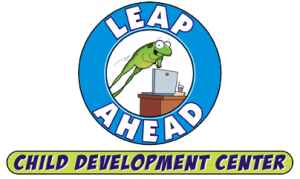 We are able to enroll a large number of School Age children from age five to twelve. Our programs include Before and After School, Full time Summer program, and we can accommodate delayed school starts and school cancellations for weather.
Our activities include indoor games, books, and toys and outdoor play yard time. We have a computer available to the class, and occasional video time featuring children level movies. During the summer months, we take the children on an activity every day, such as swimming,, roller skating, library, and other fun sites. During the winter school break, there will be one field trip activity as well.
The children have homework, art and free play times.
We can transport children to and from East Valley Elementary and Moxee Elementary for a monthly fee. Also there are school bus pick up and drop off at our center from Terrace Heights Elementary School.

© Leap Ahead Child Development. All Rights Reserved.